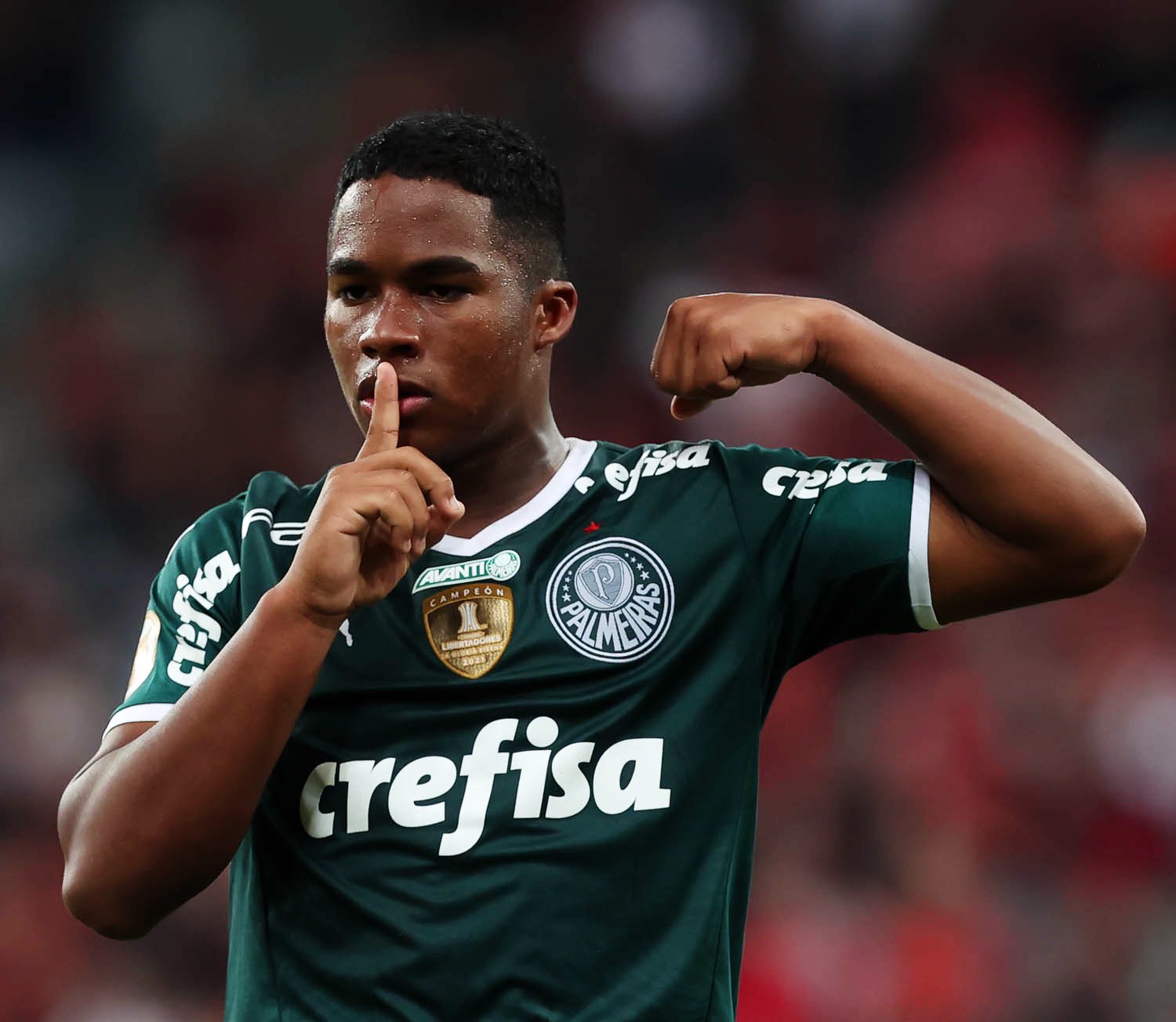 Although it is not looking like Palmeiras sensation Endrick would be lasting till next summer at his current club, former Liverpool star Albert Riera has urged the Reds to start saving up some funds for the purpose of splashing the cash on the youngster next summer. Endrick, a teenage sensation who has been making a huge name for himself so far this season, has caught the attention of a lot of big clubs across Europe, with Real Madrid, Manchester City, Paris Saint-Germain, Chelsea, as well as Manchester United all said to be eyeing his current situation in Brazil ahead of making a swift move.
It was reported some weeks ago that Real Madrid president Florentino Perez had struck a deal with Palmeiras to sign the young talent and that the agreement was already in place for the transfer to happen in the next couple of months but the player's father has refuted those claims, insisting that neither him nor his son struck any agreement with any club yet, adding that they would both sit down to discuss and analyze the player's figure in the coming weeks. The dad also said that he would ensure that he and his son are careful enough to accept the offer that suits both of them and the club as well
Endrick had been tipped to become one of the next big things in football and has also been dubbed the 'next Neymar'. With Liverpool lurking around, it would mean that all clubs interested in snapping up his signature would have to act very quickly if they want to sign him before they lose grasp of him.
Endrick is the latest Brazilian talent in limelight right now, with the South American nation known quite well for the production of many raw talents in football both in the past and recently.